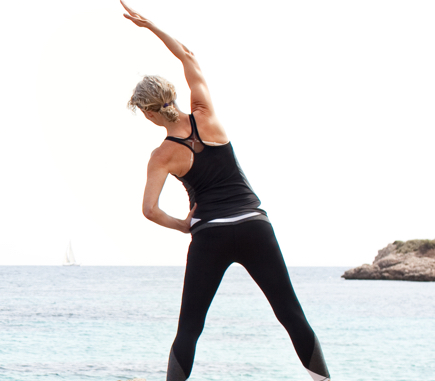 Why is Magnesium Important?
Magnesium is an essential mineral that helps support and maintain good cardiovascular health.
Did you know?
According to a USDA Agricultural Research Report, 7 out of 10 Americans are below the Dietary Reference Intake for Magnesium.1


Sufficient magnesium intake is important in helping to*:
maintain the function of the heart, muscles, and nervous system
support learning and memory performance in aging adults
absorb and utilize potassium and calcium properly

Magnesium is also critical for athlete's endurance in order to help maintain electrolyte and energy levels.* To learn more about the impact of adequate magnesium intake among athletes,

click here

.

Click here13 to see what your Reference Daily Intake (RDI) of Magnesium is.
Adults with certain health concerns or who are taking medication may need magnesium supplementation. Magnesium can be found in foods such as green and leafy vegetables, halibut, nuts such as almonds, and sunflower seeds, etc., and a high-quality dietary supplement such as SlowMag Mg.2-12

Click here

to learn more about medical conditions which may be associated with magnesium loss.

1. USDA Agricultural Research Service. Continuing Survey of Food Intakes by Individuals (CSFII) 1994-96, 1998.
http://www.ars.usda.gov/services/docs.htm?docid=11046.
2. Whang R, Hampton EM, Whang DD. Magnesium homeostasis and clinical disorders of magnesium deficiency. Ann Pharmacother. 1994;28(2): 220-226.
3. Maher TJ. Medications, alcohol consumption and magnesium: ensuring adequate intake of oral magnesium. The Magnesium Report Clinical, Research, and Laboratory News for Cardiologists. Second Quarter 2000. Available at: http://www.mgwater.com/adequate.shtml Accessed 6/4/2014.
4. National Institutes of Health, Office of Dietary Supplements. Available at: http://ods.od.nih.gov/factsheets/Magnesium-HealthProfessional/. Accessed 05/2014.
5. Dipalma JR. Magnesium Replacement Therapy. Am Fam Physician. 1990;42(1):173-176.
6. Martin KJ, Gonzalez EA, Slatopolsky E. Clinical consequences and management of hypomagnesemia. J Am Soc Nephrol. 2009;20(11):2291-2295.
7. Cundy T, Mackay J. Proton pump inhibitors and severe hypomagnesaemia. Curr Opin Gastroenterol .2011; 27: 180–185.
8. O'Neill LW, Culpepper BL, Galdo JA. Long-term consequences of chronic proton pump inhibitor use. US Pharm. 2011;27:180–185.
9. US Department of Health and Human Services, Drug Safety Communication. FDA Drug Safety Communication: Low magnesium levels can be associated with long-term use of proton pump inhibitor drugs (PPIs). 03 March 2011; Available at: http://www.fda.gov/drugs/drugsafety/ucm245011.htm. Accessed 06/4/2014.
10. Izzedine H, Bahleda R, Khayat D, et al. Electrolyte disorders related to EGFR-targeted drugs. Crit Rev Oncol Hematol. 2010; 73(3): 213-219.
11. Saif MW. Management of hypomagnesemia in cancer patients receiving chemotherapy. J Support Oncol. 2008;6: 243-248.
12. Atsmon J, Dolev E. Drug-induced hypomagnesaemia. Drug Saf.2005;28(9):763-788.
13.https://www.fda.gov/downloads/Food/GuidanceRegulation/GuidanceDocumentsRegulatoryInformation/LabelingNutrition/UCM513817.pdf